An appreciation activity of Peking Opera makeup was held in the Huanggu district of Shenyang, Northeast China's Liaoning province, on July 26.
A number of children and their parents who enjoy Peking Opera participated in the activity.
Hosted by Huanggu district's culture and sports bureau, library and Shenyang Normal University's school of drama, the activity aimed to promote traditional Chinese culture to more people.
Opera is the treasure of Chinese traditional culture and art, while Peking Opera is one of the most representative ones, with the title of "the quintessence of Chinese culture."
The traditional makeup is used in operas to depict the roles and features of characters through exaggeration and distortion.
Teachers and students from Shenyang Normal University were also invited to show how the makeup is painted and give lessons about makeup application, Peking Opera and costumes.
Participants also learned to apply traditional makeup and wear costumes during the activity.
Organizers said that they will hold more activities to offer more opportunities for exchanges among opera lovers, such as stage makeup exhibitions and lectures.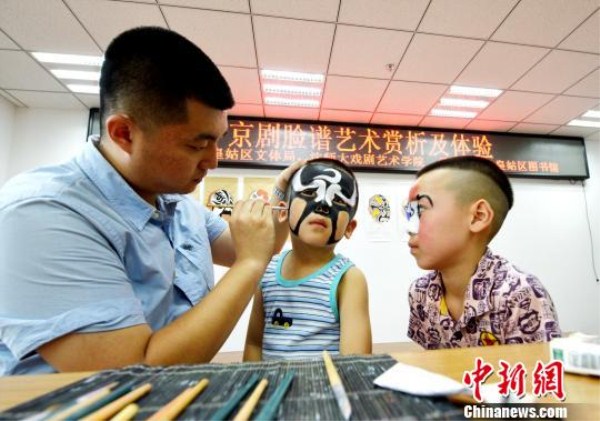 A teacher shows how to paint Peking Opera makeup during an activity in Shenyang, Liaoning province, July 26. [Photo/Chinanews.com]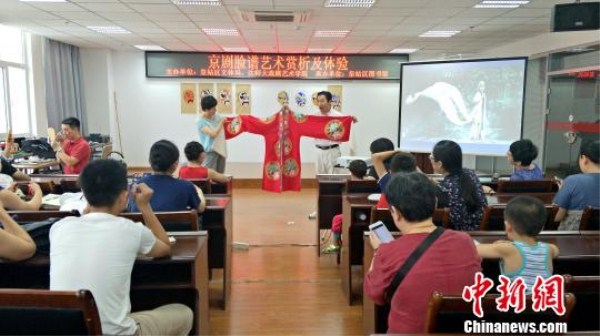 Teachers show costumes during an activity in Shenyang, Liaoning province, July 26. [Photo/Chinanews.com]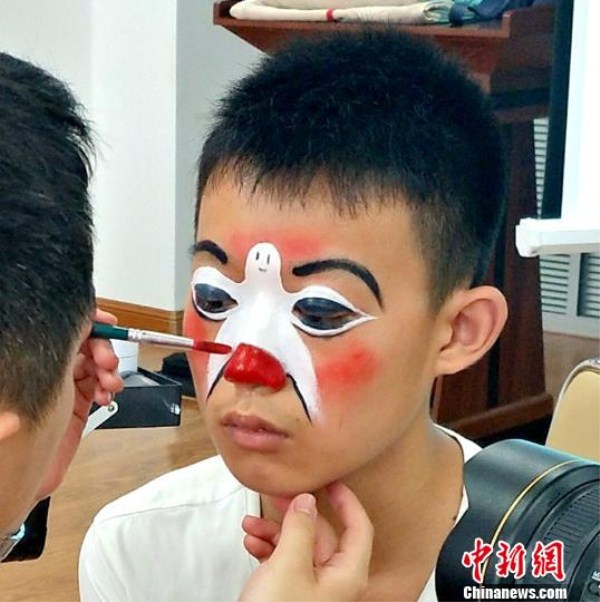 A teacher applies theatrical makeup on a boy during an activity in Shenyang, Liaoning province, July 26. [Photo/Chinanews.com]