An exhibition of calligraphy opened at Shenyang Xuanhe Art Gallery in Shenyang, Liaoning province, July 28.
Presented by Liaoning's Federation of Literary and Art Circles and Xinhua Calligraphy and Painting Institute, which was founded in 1989 by Xinhua News Agency, and primarily organized by Liaoning's Calligraphers' Association, the exhibition focuses on Liaoning's modern development and revitalization.
The opening ceremony was attended by representatives of the organizing bodies and more than 100 local residents.
The exhibition displays 60 works of calligraphy.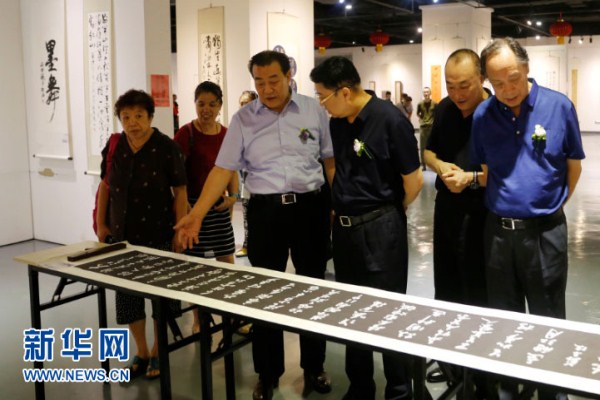 Gallery visitors attend the opening ceremony of a calligraphy exhibition in Shenyang, Liaoning province, July 28. [Photo/Xinhua]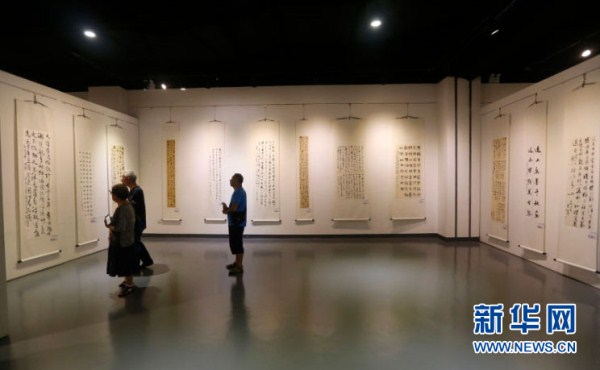 Visitors view calligraphy on display in Shenyang, Liaoning province, July 28. [Photo/Xinhua]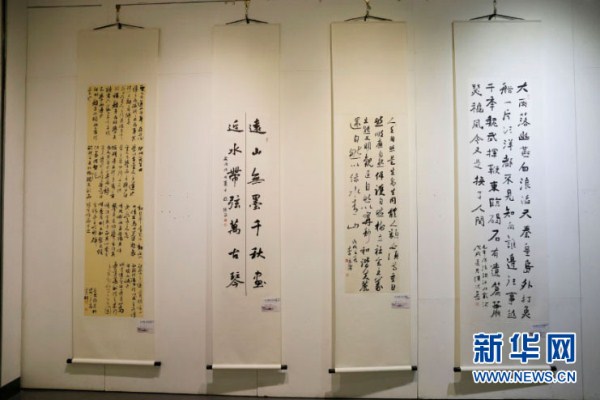 Calligraphic works are displayed in Shenyang, Liaoning province, July 28. [Photo/Xinhua]